You've probably spotted just how trendy South Korea is becoming – Korean food can be found across the United States, Korean fashion is appearing on New York catwalks and in LA photo shoots, and if you have teenage children, you'll doubtless know how popular K-Pop bands like BTS are. It's also an increasingly popular holiday destination, and no vacation to South Korea is complete without a stay in the capital city of Seoul. This city of ten million people is like no other metropolis on earth, and here are three spectacular sights that you have to see.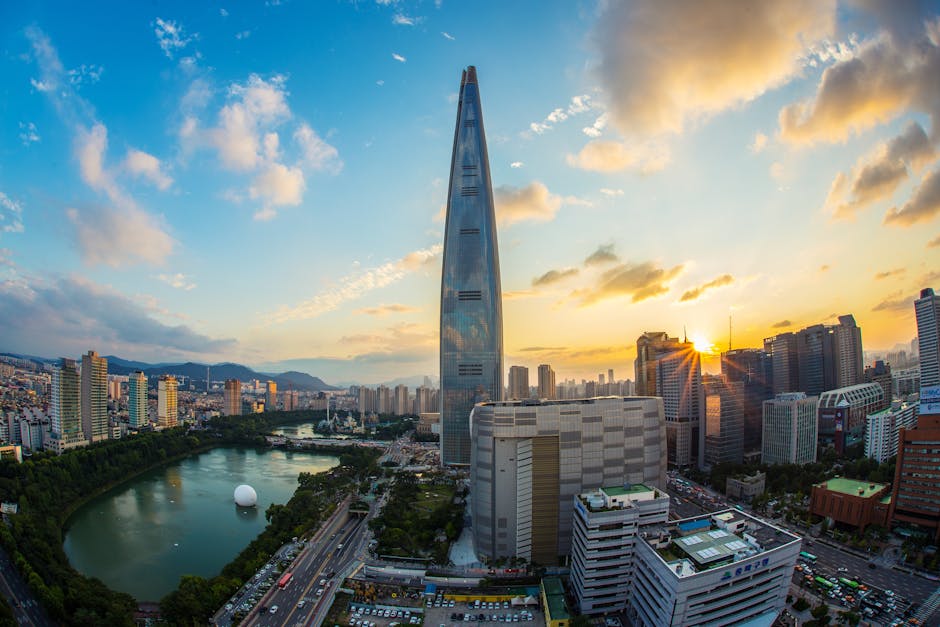 1. The COEX Center
Seoul is the fourth most visited city, by tourists, on earth, and that means it has a terrific tourist and commercial infrastructure in place, and this is perfectly represented by the COEX center. It's a vast complex that has a beautiful, modern design, and it really has something for everybody. It hosts a large conference center that holds exciting events throughout the year, and it also has an underground shopping mall with shops of every kind, as well as Korean and international cuisine diners. There are a number of superb quality hotels near COEX Seoul too, like the Seoul Intercontinental, and they provide exceptional value for money, as well as exceptional comfort.
2. Namsan Tower
Namsan Tower, more formally known as the N Seoul Tower, is a proud city landmark, and Seoul's answer to the Eiffel Tower. Built in 1969, it stands 479 meters high, and its elevated position on Namsan Mountain in the heart of the city means that it can be seen right across the capital. It looks particularly beautiful when lit up at night, although on Earth Day its lights are symbolically extinguished. One unique activity is the hanging of 'love locks' from the N Plaza Roof Terrace, and many visitors to the city see this as a must-do activity, as well as a way of symbolizing their undying love for their partner.
3. Changdeokgung Palace
One thing that makes Seoul different to any other large city is the way that it combines the ancient and modern side by side, so whilst it has some of the most modern architecture in the world, and some of the tallest skyscrapers, it also has ancient historic buildings like Changdeokgung Palace. The palace was built at the end of the fourteenth century as a residence for the long-ruling Joseon dynasty. South Korea's history has often been a turbulent one, and the Palace demonstrates this perfectly as much of the original structure has been destroyed. Nevertheless, what's left is still a large, imposing and supremely beautiful palace in a typically Korean-style. A walk around the Palace, and especially around its gardens and lakes, is a day that will never be forgotten.
There's so much to see and do in Seoul that it makes sense to plan an itinerary before you arrive, but these three locations are ones that simply must be included on it. South Korea is a very friendly city too, so you'll be sure of a warm welcome whether you're shopping in the COEX Center Mall or looking up with awe at Changdeokgung Palace.