If you can get past the long-haul plane journey, Thailand is certainly one of the most exciting and mind-expanding destinations to choose from. Whether you're going for just a couple of weeks or have a few months to spare for exploring and adventuring, we've put together some of the best reasons to consider visiting Thailand for your next trip.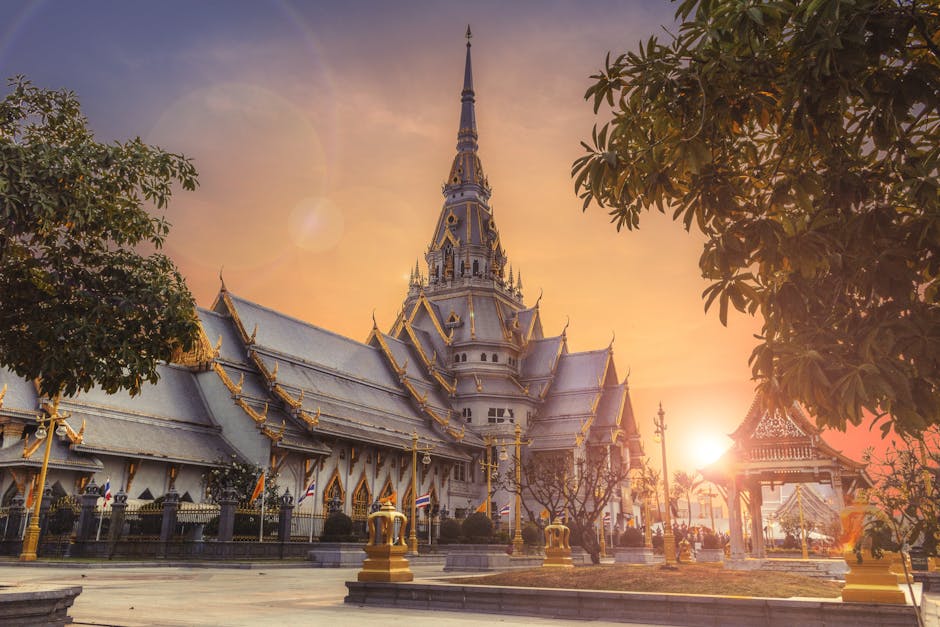 #1. Affordable Living Costs:
Whilst your air travel might set you back quite a bit, don't worry as you'll surely find that the living expenses during your stay will more than make up for what you paid to get there. The dollar goes an extremely long way in Thailand, with hundreds of hotels and guesthouses for prices that seem too good to be true! In addition, Thai food is also very inexpensive, allowing you to try some of the best dishes that the country has to offer without going over your budget. Street vendors sell delicious food for what you'd consider pocket change.
#2. Amazing Weather All Year Round:
No matter when you're visiting Thailand, you can be sure of beautiful weather. Whether you're going in June or December, you can expect warm weather and days that are mostly clear. The seasons are different to the ones you'll be used to back home – coming in the cool, hot and rainy variety. Most of the time it's dry and sunny, except for August-October when there's a higher chance of rain.
#3. Wonderful Beaches:
Thailand is home to some of the most stunning beaches in the world. Whether you want to swim, snorkel, scuba dive, or simply relax on a sun lounger and catch some rays, Thailand is the perfect destination. Plus, there are so many different types of beaches available – from peaceful and relaxing to vibrant party beaches.
#4. Relaxing Spas:
Whilst there's plenty of opportunity to go on adventures and get your adrenalin rushing, rest assured that relaxation is also covered when you visit Thailand. There are plenty of spas to go around whether you want a traditional Thai massage, a revitalizing facial treatment or to simply relax in a sauna. Check out this spa in Patong offering a wide range of relaxing treatments.
#5. Easy Travel:
If you're planning an extended trip to Thailand, you'll be glad to hear that getting around is cheap and easy once you're in the country. Local budget airlines such as Air Asia and Bangkok airways fly from the majority of major cities to the islands and many other popular destinations, allowing you to easily see as much as Thailand as you like. Book in advance to take advantage of cheaper prices; traveling off-peak is also one of the best ways to get the lowest fares.
#6. Friendly People:
Thailand didn't earn the nickname 'Land of Smiles' for no reason! Once there, you'll find that the locals are some of the most welcoming and friendly people that you'll ever meet. By and large, they tend to be open and friendly to their visitors.
Would you like to visit Thailand?